CCAC Spring Sport All-Academic Honor Roll Announced; 472 Recognized CHICAGO --- Claiming the most all-academic selections during the fall season, St. Ambrose carried that momentum into the spring where the Fighting Bees' program again topped all others with 75...
read more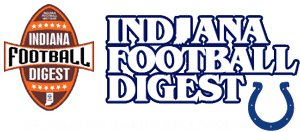 Degenkolb's Shot at Grace Named NAIA's Top Play of the Year   UPLAND, Ind. – The NAIA's first-ever Top Plays Bracket ended Tuesday evening with the top-seeded highlight taking the title in convincing fashion, as Mason Degenkolb's three-quarter court heave at the...
read more
Haney, Anderson earn academic honors WINONA LAKE, Ind. - Two members of Grace's baseball team were recognized for their excellence in the classroom. David Anderson and Houston Haney were both honored as NCCAA Scholar-Athletes. To achieve that status, student-athletes...
read more
Ken Burmeister, Assistant Coach on Final Four Team Passes Away IOWA CITY, Iowa -- Former University of Iowa men's basketball assistant coach Ken Burmeister passed away in San Antonio at the age of 72 following a fight with cancer. Burmeister coached five...
read more
GOSHEN, Ind. — The Goshen College athletic department and head softball coach Juliaclare Plezbert announced the addition of catcher and third baseman Lily Robles to its 2020 recruiting class on Monday. Robles comes to GC from Corona, California, located east of...
read more
GLVC Recognizes Overall James R. Spalding Sportsmanship Honorees INDIANAPOLIS – The Great Lakes Valley Conference recognized Monday 32 student-athletes, one male and one female per school, as James R. Spalding Sportsmanship Award winners, while 16 teams were formally...
read more
Introducing the 2020 Ohio State Big Ten Medal of Honor Finalists Award goes to most outstanding student-athletes in graduating class COLUMBUS, Ohio – This year, five men and four women are finalists for the prestigious Big Ten Medal of Honor at Ohio State. For the...
read more