Valpo Comes From 17 Down to Stun Illinois State When the Valparaiso University men's basketball team entered the locker room trailing Illinois State by 17 points on Saturday night in Normal, Ill., head coach Matt Lottich's message was concise yet clear – 'just fight.'...
read more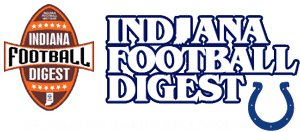 GEORGETOWN, Ky. – In its first appearance of the 2020 spring season, the Indiana University South Bend baseball team split its doubleheader on Saturday, Feb. 15, at Georgetown College (RV) defeating the Tigers 2-0 in game one before falling in game two, 8-3. After the...
read more
MADISON, Wis.  - Junior Evan Bell (Livonia, Mich.) scored the eventual game-winning goal as No. 9 Penn State held off a late Wisconsin push to defeat the Badgers, 3-2, in Big Ten Conference action on Saturday night at the Kohl Center. The Nittany Lions improve...
read more
MISHAWAKA – The Bethel University men's basketball team lost their fifth straight game on Saturday afternoon, falling to Huntington 83-79 in the Wiekamp Athletic Center. TreVion Crews led the Pilots with 21 points, but the Pilots allowed the Foresters to shoot nearly...
read more
MISHAWAKA – The Bethel University women's basketball team held the advantage over #RV Huntington for most of the night and led by one with 1:23 remaining in the third quarter but could not hang on in an 84-75 loss to the Foresters on Saturday. Savannah Feenstra led...
read more
TU Men Roll Past No. 20 MVNU for Season Sweep of Cougars   MOUNT VERNON, Ohio – The Taylor men's basketball team scored its sixth win over a team ranked or receiving votes in the Top-25 Poll this season and finished a season sweep of Mount Vernon Nazarene with a 94-79...
read more
Drake breaks career scoring record for Grace WINONA LAKE, Ind. – Grace women's basketball team fell to No. 10 St. Francis 62-56 on Saturday afternoon. The Lady Lancers (18-10, 9-7 Crossroads League) had a 32-26 lead at the half, but after the intermission were unable...
read more